S2E48 - SHAW-shank Style
CW: discussions of a viral flu pandemic. Skip from around 6 minutes to 23:15 if that's an issue. S5E8: Reassortment S5E9: Sotto Voce
6 months ago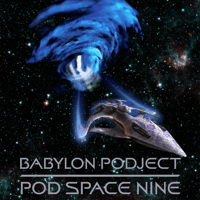 CW: discussions of a viral flu pandemic. Skip from around 6 minutes to 23:15 if that's an issue.
S5E8: Reassortment
S5E9: Sotto Voce
Reassortment: This is about a respiratory virus. Be warned. Shaw answers the question of "what are you going to do, stab me?" with... well... Fusco throws away the camera from season 1. Is the show just lazily Anglocentric or does Samaritan only care about white people? We struggle a bit with Watsonianism and Doylism in this episode.
Sotto Voce: Ugh this guy again. Fusco is upgraded to a yellow box! Root/Shaw is our favorite part of this, because the thing the simulation got wrong is root's devotion. Justen makes a Wallace & Grommet ref. These two episodes might have suffered from the season 5 cut.
Connect with the show at @babylonpodject
Help us keep the lights on via our Patreon!
Justen can be found at @justenwrites
Ana can be found at @The_Mianaai, and also made our show art.
Both Ana and Justen can also be found on The Compleat Discography, a Discworld re-read podcast.
Jude Vais can be found at @eremiticjude. His other work can be found at Athrabeth - a Tolkien Podcast and at Garbage of the Five Rings.
Clips from the original show remain copyrighted by their original rightsholders, and are used under the Fair Use doctrine.
Music is by Arne Parrott, who can be found at http://atptunes.com/
This show is edited and produced by Aaron Olson, who can be found at @urizenxvii